Business Leaders Call for Regional Cooperation 10/11/13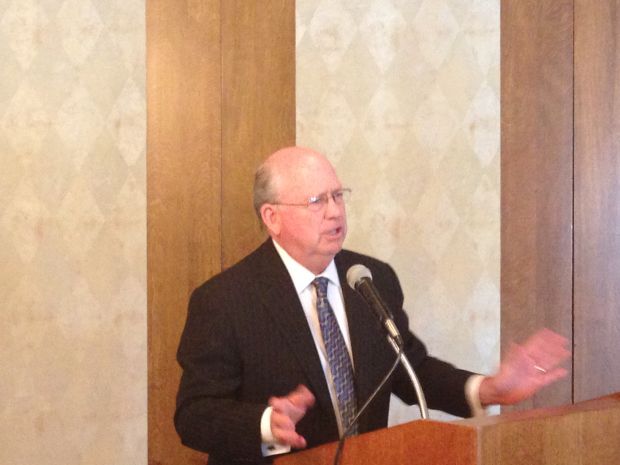 SCHERERVILLE | Local business leaders called for more regional cooperation among Lake County's many economic development agencies.
Officials with Lake County's two biggest chambers of commerce ? Lakeshore and Crossroads Regional ? touted the recent creation of the Lake County IN Economic Alliance as a big step toward a more coordinated approach to retaining and attracting businesses.
The fledgling nonprofit economic development initiative for Hammond, East Chicago, Merrillville and Crown Point was founded earlier this year and is near the point where it can hire a director and staff. A major fundraising push in the local business community should start soon.
A website also will be established to promote economic development and available properties in all Lake County cities and towns. Alliance officials have been in talks with five local mayors about joining the group.
Such a region-wide approach has been sorely lacking in the past, said Dave Ryan, executive director of the Lakeshore Chamber of Commerce.
Lake County has more than 20 different economic development groups when most other Indiana counties have only one or two.
"It's painfully clear that more is not better," said Ryan. "We have to concentrate efforts better to have a single voice. Right now it's group telling businesses why it's better in Hammond, why it's better in East Chicago, why it's better in Lowell or what have you."
Ryan, Crossroads Regional Chamber of Commerce chief executive officer Sue Reed and newly appointed Indiana Economic Development Corp. board member Joel Gorelick urged broader regional thinking about economic development. They spoke at the Lake County Advancement Committee monthly meeting at Teibel's Restaurant in Schererville.
Site selection specialists who are looking where to locate new businesses often find it difficult to get answers in Lake County, said Ryan. They lack a one-stop shop they can turn to for information, and sometimes do not get their calls returned.
The Lake County IN Economic Alliance will set up a website that will promote the business climate of the entire county, not just individual communities, Reed said. Arts, proximity to Chicago, state tax incentives, transportation options and other selling points will be highlighted.
Another initiative will be to ensure that all available commercial or industrial properties are included in popular online commercial real estate listings, she said.
A major focus will be on keeping existing businesses, and helping them grow when possible. The alliance plans to survey existing companies about their needs, and link them with resources such as welding programs that might help them find qualified employees.
"When you lose somebody, they're hard to replace," Gorelick said.